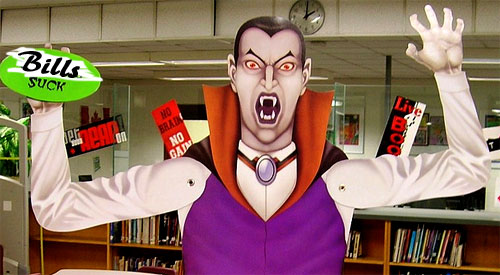 I don't know about you, but sometimes I get down on myself and wonder where the hell all my money's going each month. I know we're doing well overall and can just peek at our net worth to make myself feel better whenever I'm down (another pro to tracking your stuff!), but in the instant it really only helps so much.
How can we blow through over $5,500 a month??? Where does it all go??
I look back to the way things were 4-5 years ago, and the old me then would have vomited at the site of a $6k monthly bill :( And that's with a ton of partying and shopping and Lord knows what else I was dishing it all out for then too!
But times change, and as we get older it seems like we're doing all kinds of more practical and smarter stuff ;) Things like investing, buying homes, setting aside emergency funds, college tuition for our babies, etc, etc. Pretty much all the responsibilities we left for "later" back in the day, haha… And obviously all this is mostly for the good, of course (I'd never return Baby Money!!), but the fact still remains that life becomes expensive over time.
So in an attempt to calm my current – and future – noxiousness, I have written down the 4 main budget busters we've got going on along with the dates when they will possibly go bye-bye forever. It only covers about 2/3 of our monthly expenses (the other 1/3 I'm okay with!), but it's the chunks that get in my way and frustrate me the most.
Here's what it looks like:
Notice that I didn't put the amounts of each up there ;) I'm trying to MOTIVATE myself not depress!! Haha… Now it doesn't include any of our savings or investments/etc (those things we aren't going to change in the near future), but it *does* help put our most expensive bills in context knowing they're not going to be super permanent. Except for the cable/internet section which I kinda need ;)
Here are the details on each category:
Mortgages @ $2,000'ish/mo. — It's been a slowwwwwwwwwww process as it needs to be, but at the rate we're going paying down extra (*if* that keeps up), it'll take us 8 more years to pay it all off completely. Down from the rough 10 it was when we started this mortgage killing a while back. And even if we hit pause for a bit, the second I land a windfall and/or sell a site of mine for hundreds of thousands, you can bet this guy will go away in a heart beat ;)
Insurance @ $643/mo — Being self-employed can be a bitch. Granted it can all be written off – even the portion that's for Baby $, which I just recently learned! – but nonetheless it's still a chunk of money out of my pocket each and every month. The plan here is for the Mrs. to re-enter the work force again once she's done writing her dissertation (which we approximate to take about a year), at which point we'll move everything over to her plan. With the caveat being, of course, that she HAS one ;) And a cheaper one at that.
Day care @ $500/mo — This part's more depressing. Not that we have any right to complain all the way yet since we're paying pennies compared to what it would at FULL-TIME (we pay $500 for super part time care (1 day a week), compared to $2,000ish at 5 days a week!), but still – it sucks. That's a nice car payment right there! And I put down "4 years" just cuz I have no idea how long they do daycare for, or where we'll be in a few years/etc… If we end up moving closer to home, perhaps this could be wiped away altogether?
Cable/Internet/Phone @ $200/mo — The 4th largest bill we get a month. But really not as much we can do there unless we get rid of cable (hah!) or the internet (double hah!) or even our home line. Which we need no matter what as our cells don't always get the best reception in our house, not to mention the need to up our minutes even more if we nixed the land line thereby erasing the point of it. But really this bill I'm okay with in comparison to the others at least. I could live with our cable bill taking the #1 spot in expenses come 10 years from now :)
All this to say that we'll always have *something* to be worked on when it comes to money, but hopefully as time goes on it's more in the "savings" department than it is "expenses." As much as that's possible, at least. It's just about being comfortable with everything and knowing there's a PLAN in the works so you don't drive yourself cRaZy trying to reach that end goal like I do!
We'll see if this new motivational note helps me or not, but regardless I'm pushing forward… How does that saying go? I've got 99 problems but a Budget ain't one? ;)
What are your top annoying bills? How do you calm yourself down from budget freak outs? Share your tips below so we can all learn from each other!
——————
{Photo by   / Edited by J$}