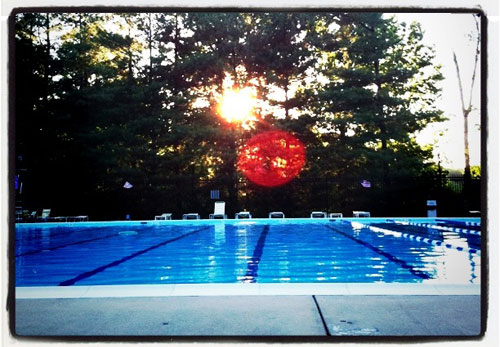 I've been a full-time blogger for exactly 6 months now!! Wooo!!!  What a ride, man :)  Ups and downs and all kinds of experiences slowing down time for once in my life – I love it!  I've felt more alive in these past six months than I have in the past 6 years.  Or even 10!  Since college! Haha… (Though that was a different *kind* of fun, if you know what I'm saying…)
Yup, half a year blogging and traveling, and starting all kinds of new side projects to try and stimulate my mind and my income.  Doesn't get much better than that. Love Drop has given away over since launching in January (including a car!!!), and Giveaways Are Sexy is finally out of my brain with plans of launching many other projects in the future too :) Not too shabby for my first go of things…
The only thing missing now is my damn last paycheck!!! Those asshats STILL refuse to pay me my rightfully owed $2,000 despite us filing a suit against them. Arghhh…. but $hit, at least we're not going down without a good fight! Our complaints have been filed, and our lawyer now says to get ready for a court appearance if they continue dicking us around like that ;)  Turns out they just pissed off three MORE ex-employees when they let them go last week w/out pay, so it's shaping up to be a pretty messy battle.  I've come to terms with realizing I'll probably never ever see that money in this lifetime, but I still reserve the right to bitch about it ;)
Now back to more happier thoughts! Here's an update from the last time we chatted about how self-employment was going (at month #3):
The Money
Pretty much the same a it's always been this year – Some months are GREAT (like last month), and others (like this one) not so much.  But over all it evens out to a cool $60k which is enough for me to continue living my dreams and feeding my current lifestyle :)  And maybe Sexy Giveaways will explode and I'll become a millionaire before the ripe age of 33! Haha… ya never know until you start trying things out, right?
The Freedom
Oh yeah – taking advantage of that still like crazy!  I've been averaging two states a month so far, and there's no slowing down in sight ;)  Since posting the 3-month anniversary update, I've taken trips out to California, Florida, , North Carolina, Texas, Virginia, and coming up – Michigan. It is getting harder to post-date blog posts and line up guest posters here and there when I'm gone, but for now it's keeping me excited :) And hopefully you all are enjoying the different types of voices we're bringing on sporadically too.  (Oh!  And now I can finally scratch off "going to the pool" in the middle of the work days!  My dream from 2 years ago when I said I'd consider myself a success if I can blog full-time and go lay out by the pool whenever my heart desires!  I can't believe it! :))
The New Schedule
This I'm actually getting better about!  I still stay up late, and sleep in every once and a while, but I'm formulating a much better game plan with my work routines and social life.  Only thing I gotta really fix now is working LESS and relaxing MORE, haha… but something tells me that comes later once I'm bringing in more of an income stream and can call myself a veteran self-employer ;)
The New Office
Yeah, that's pretty much divided between my home and the hotels now.  I miss my old downtown office and the people there immensely!!, but I realized over the course of the months that it just didn't make sense anymore since I'm constantly on the road and I've learned to work from home better now (which also saves a lot of money). I've become an expert in my pajamas, switching between my computer in the kitchen (a laptop), and my computer upstairs in my "office" where my desktop is currently located.  Both provide different ambiances, and is perfect for my A.D.D.!
The Confidence
I'm getting much much better about this too :)  All the conferences and networking I've been doing really helps me put things in perspective, and reminds me that we're all striving to be BETTER at whatever it is we're currently working on.  And that we usually know MUCH more than we actually think, which helps in building back up that confidence when it starts to get low.  Now whenever I get coming around,  I just ask myself if THEY could figure out a way to blog full-time and live out there dreams, and I usually come to the conclusion that no – they can't. And then a big smile forms inside ;)  (Though, of course, it's always hard to wipe out ALL the negative comments/emails/etc from the brain. But that's the beauty of the beast. Overtime it gets easier, and just fuels my motivation to continue doing my thing and staying as true to myself as possible! And after 6 months of it so far, I'm feeling pretty damn good about it ;))
It's been a long and adventurous ride, baby! I have nooo idea what the next 6 months will bring, but if they're anything like these last few guys it's gonna be one helluva great time :) I just gotta make sure to turn up the income levels a notch or two so I can continue expanding my empire! *Evil laugh*