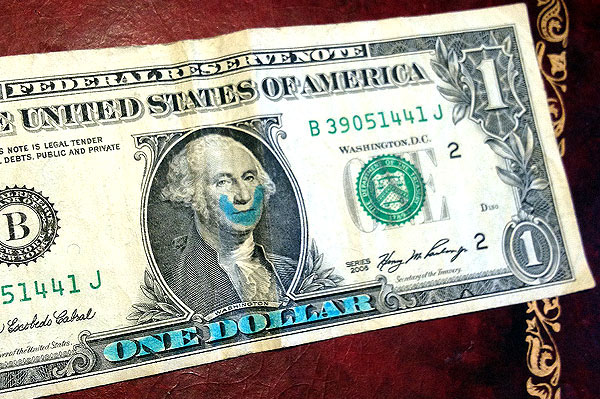 Hey Hey!
Been doing a lot of good reading lately while caring for the new babe, and below are some of the more interesting articles from the batch :)
Hope they help tide you over during the long Memorial weekend! Be sure to scan the bottom links too for some of the juicier gossip I also came across!
*******
via Debt Files — Great long form article around a true – and inspiring – story! I'd be shocked if you don't have a smile by the end of it :) // "When most kids had a comb in their pocket, or maybe an empty wallet and some coins, Bunks had a small notepad and a pencil. The notepads were always mangled and worn, and his tiny scribbles seemed to cover every last corner of each page…"
via The New Yorker — This one is pretty wild –> "People who are short on relatives can hire a husband, a mother, a grandson. The resulting relationships can be more real than you'd expect."
via Four Pillar Freedom — "If you have a dollar in your pocket and buy something with it, that dollar is gone forever. It has a value of $0 to you. If instead you choose to invest that dollar in the stock market, you're technically putting it "at risk", meaning it could increase or decrease in value over the short-term… But even during the worst year in option (2), where your dollar dropped in value to 64 cents, that's still 64 cents more than if you had chosen option (1)."
via Coin Thrill — Okay, so I'm being sneaky and inserting one of my own articles in here, but I'm just so excited about it!!! Our Trade-Up game got a big boost this month when Erik from gave us a $50.00 bill in exchange for a silver Panda coin :) And everyone loves money, so hoping to turn this $50 into a coin worth at least double! Anyone have something old and valuable in their attic they'd like to ship over??? Haha… I'll make you famous for a day and add you/your blog to the site! ;)
via Esquire — "I have never, ever borrowed a penny. So I have zero credit record. No loans, no mortgage, nothing. Ever. When I had no money, I rented. I have an allergy to borrowing and a scorn for people who are in debt, and I don't hide it. I follow the Romans' attitude that debtors are not free people."
via GoFundMe — The original article on this is now gone, but that link takes you directly to her profile and story page which is based on this snippet I saved before the article went down… People are so amazing!! // "On May 28, 2013, Krissy Mae Cagney woke up in a hospital bed. The doctors told her that she had symptoms typical of a middle-aged alcoholic. She was just 24. If she didn't turn her life around, her body would give up on her. That day, Krissy made the decision to finally get sober. And five years later, she's helping hundreds of recovering addicts do the same—one deadlift at a time."
via The Globe and Mail — Our article got picked up and expounded upon!! The movement is happening!!! ;) // "What you may not realize is that there's a small but growing segment of the population, mainly millennials, who are going to be lifelong renters, either by choice or necessity. The house shamer views home ownership as a path for raising a family, indulging your inner designer with renovation projects and building enough equity to fill a Brink's truck. The renter sees owning a home as unaffordable, as a financial sinkhole or both."
via Adam Carroll — My favorite video of the month! So interesting! // "Adam Carroll talks about his $10,000 Monopoly game with his kids and how to teach finance management in a cashless society."
And in "did you know?" news…
In October of last year actually – ack! Another OG $$$ blog bites the dust!
You can find out yours, as well as what a lot of other $$$ bloggers are too by clicking that link put together by MySonsFather.com
A reader of this blog launched it a ways back and looks like a great way to stay accounted for and motivated :)
<– Click the link for further details (I ❤ you so much VA!!!)
Happy Memorial weekend, everyone!
Remember: Freedom > Money > Stuff!!

———–
Past roundups if you're itching for more: