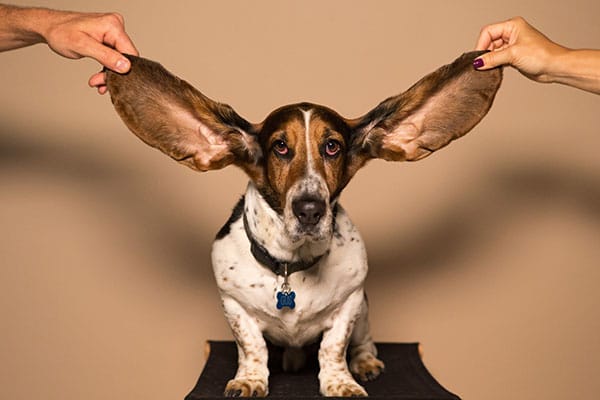 Hey guys!
Remember the other month when I talked about those free money coaching sessions at Capital One Cafe's? And how I wished we had one here in DC because mixing money and coffee is BRILLIANT??
Well, I just got word that one opened up here in Chinatown – W00T! Specifically, at . So if you're in the area, or want to be in the area, make sure to stop by and check it out!

And if you happen to be around next Thursday evening, November 15th, I can hook you up with a pair of tickets to the Chinatown Capital One Café's invite-only event and performance by musical artist (of "Drew Barrymore" fame). I have 5 pairs I can give out as one of their ambassadors, so lemme know if you want one! [UPDATE: Tickets are now gone]
[Screenshot from Bryce's ]
The event is part of their , where artists share personal stories on how listening has impacted their lives, followed by a private performance for everyone in attendance. Capital One wants to be the bank who actually LISTENS to what their customer want, and have since rolled out a number of new services aimed at doing exactly that (like their free money coaching services to everyone – customers and non-customers – as well as being more accessible (and engaging!) through all these new cafés they're opening up).
If that sounds like something you'd like to attend, let me know and I'll send you a pair of tickets! But I only got *5* of them, so make sure to hit me up right away. [UPDATE: Tickets are now gone]

This all came about from a recent poll they did on how Americans feel about their banks, and not surprisingly many of them thought their banks didn't listen to them too well ;) In fact, nearly a third (31%) even said they were worse at it than used car dealerships! Haha…
They also found than over half of people (51%) also feel their own friends and family/colleagues don't *actively listen* to them either. Listing the following as reasons why:
Constantly being interrupted (44%)
Checking personal devices (43%)
Redirecting the conversation (34%)
"Zoning out" (31%)
That 2nd one is the worst, and one of the first things I noticed when I started my "no phone checking when people are around" rule. People don't even notice they're doing it anymore :(
At any rate, that's the news for today if you live here in DC… A new Capital One Café is now open where you can hang out, get help with your bank account, learn about new tools, products and technology, use the free WiFi to work, and most importantly – get 50% off your Peet's coffee if you're a Capital One cardholder :) And of course it's open to the entire public too, who can also sign up to their free Money Coaching and Money Workshops.
More info on all this here –>
On this same subject of *listening*, I thought I'd chime in here and talk a little bit how it matters *WHO* you're listening to as well, especially when it comes to your own personal finances.

We're always talking about how you gotta live your own life and not following The Joneses 24/7, and this is something I learned the hard way myself over a decade ago.
Many of you know this story already, but when my then fiancé and I were looking to rent a home together, we took a wrong turn during a hunt and stumbled across a nice house for sale that we ended up buying on a whim, with no money down, no budget, and no real thought behind it other than "ooh – a pretty house! Let's buy it and become adults!" Before we knew it we were knee-deep in $350,000 of debt and scrambling to get a good budget going. (Although true story – it did get this blog off the ground! :))
It had been engrained in our heads our whole lives that owning a home was a right of passage and The American Dream, and everyone and their mothers (especially their mothers!) helped convince us this was true. Only of course, we all know it's not true for *everyone*, and we soon found ourselves owning a home we shouldn't have purchased to begin with and dealing with all the debt that followed.
Long story short, we sold it and lost a BUCKET FULL in the process, but ever since I've made it my mission to only follow what *I* truly want out of life instead of what everyone else thinks is best for me.

Much to the dismay of all mothers out there ;)
I've since:
Stopped working a 9-5 to become a full-time blogger
Quit projects that were taking off, and held onto others for longer than I should have
Gotten rid of over 80% of my stuff
Stopped hustling and chasing money 24/7
Turned down high paying book deals and speaking gigs
And probably do a half dozen other things daily that would make the Joneses next door cringe
Sometimes it works out, and other times not, but it's always on MY watch and according to MY values. Which is really the whole point of this money and decision stuff, right?? To go after the things that best fulfills you? You can still ask for advice and consult loved ones, of course, but at the end of the day only YOU know what truly matters to you, and if that happens to go against the grain, well, then it happens to go against the grain! Living everyone else's life is easy, but living your own is hard.
Do your best to remember what's most important to you, and your loved ones will still be there to help you (hopefully!) along the way.
Anyways, just wanted to throw that out there in case anyone's at a crossroads right now and looking for a good push :) I don't know much in life, but I do know how it feels to not follow your own path, and it's not fun! As one of my favorite sayings goes, "It's better to be at the bottom of a ladder you want to climb, than halfway up one you don't."
Always know what ladder you're on!

*****
PS: Hit me if you want a pair of those Bryce Vine tickets! As soon as all 5 of them are gone I'll update this post so you know… [UPDATE: Tickets are now gone]
PPS: As mentioned above, I'm a Brand Ambassador for Capital One, and as such I get compensated to share campaigns like this that I think are helpful to others. If you make it into one of their Cafés, let me know what you think! (And if you make it to the DC one, keep your eyes out for me! ;))