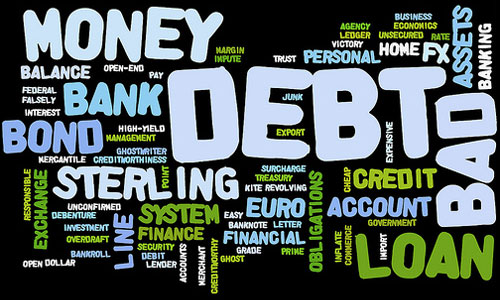 Read that again: I wanna need LESS money, not MORE.  I don't know why it sounds like such an epiphany for me right now, but I'm really digging that thought process! :) We're always talking about wanting more and more, and trying to finagle ways to bring it all home even faster  (*ahem* our side hustle series) but at the end of the day if you can LOSE a butt load of expenses too, it's just like bringing in that extra income the same way! Only once you've cut it all out, you're no longer TIED to needing it all anymore – it's genius! Haha…
Of course, I'm still a huge fan of making crap tons of money so I can live the lifestyle I truly want when I'm old and gray and all that, but I think there's a lot to be said for differentiating these NEEDS vs WANTS like we're so used to spouting – especially when it comes to our income. YES, I want a lot of money so I can reach my dream of being a millionaire one day, but NO I don't want to be forced to keep bringing it home every day just so I can survive!
I guess what I'm trying to say is that it's good to get out of the INCOME generating mindset every now and then, and focus a little more on the "getting rid of expenses" part too.  Nixing debt still helps you achieve your dream lifestyle at the end, yes?
Now unfortunately you can't rid yourself of *everything* you've got going on due to monthly billings and things with no real stopping points EVER – like cell phone bills, electricity, insurance, etc – BUT, it doesn't mean we can't focus on the chunks that we CAN control once and for all! Like mortgages, car loans, credit cards, personal loans, and a bunch of other debts I'm sure weighs on your mind pretty heavily.  It's like minimalism for your finances! :)  The less money-sucking items you have, the less you *need* to be bringing in over time.  I like that.  And I'm sure I'm preaching to the choir too, haha…
But that's my little light bulb moment for the day, anyway.  Re-focusing your thought process on the bare minimum needed given your current lifestyle, and seeing if any revelations come to mind as far as the way your financial game plan is set up. Can you imagine your life w/out a car loan or mortgage?  How much LESS money would you need every day to live the same way you're already accustomed to living?  It may not be the most earth-shattering idea outta me, but I can tell you I'm pretty pumped about it right now :) Especially if I can just figure out a way to make more money so I can get rid of more of my debt! Haha… (did that just negate this entire post?)
———-
(Word cloud by )