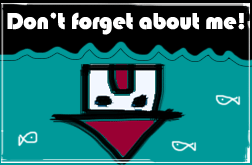 Ever since I started tracking my net worth I've had the value of our home in there. I've often considered tweaking it and coming up with better methods of calculating it, but the concept of taking OUT your home (or cars for that matter) 100% boggles me. After all, the definition of "" is the total of all your assets minus the total of all your liabilities, right? At least that's what I subscribe to.
So why do I bring this up? Because the main man himself Trent, from , recently decided to take out his mortgages AND cars from the equation. But interestingly enough, he left the mortgage on it. Huh?! You'll have to read for all the dirty details, but he basically feels that he can't just cash out his house & cars as he'll always need them to live – thus, they shouldn't be calculated into his net worth. And I suppose the mortgage on it is a liability no matter how you slice it, so he's def. still keeping that in there (although at that point, wouldn't it be more like "rent"?)
I find this interesting in a number of ways, but mainly that there are SO MANY different methods one can go about calculating this stuff. So out of curiosity I thought I'd play around with our most recent net worth and see what it would look like after playing with this house variable.
Our Net Worth (w/out home value):
-$186,789.11
Damn, I'm not liking that too much. In theory I like the idea of not counting on the value of your home, but the optimistic part of me says that it WILL sell one day, it's just a matter of when and at what price. Needless to say, I'm not crazy/smart/comfortable with taking out my home value anytime soon – it's still an integral part of the "big picture".
(for all not familiar with our house's value, we calculate it @ $300k – the price our realtor set it at a couple months back. He's the master in our particular neighborhood, and has been selling (and living in) in our area for 20+ years. I also keep an eye out on & , but sometimes they fluctuate a bit too much for my taste.)

Our Net Worth (w/out home value & mortgages):
$163,179.59
I'm liking this number a bit more ;) But while I'd love to sell our underwater house more than anything and break even, it's just not going to happen. Because of this, I still need to include our mortgages in there to keep things more realistic.
Current Net Worth:
$113,210.89
For me, this number still works. It gives us a pretty accurate snapshot of our overall finances, and includes all real estate and autos. It's not as sexy as taking out the house situation altogether, or as hardcore as wiping out the value of our house, but it keeps me on track and motivated.
There really isn't ANY "right" way to calculate your net worth, you just have to do what works for YOU (kinda like most other financial situations, eh?). I do, however, give Trent mad credit for standing up and . He knew he'd get slammed for it (which he did), but he also brought a fresh new way to consider tracking our financial snapshots.
How do you guys feel about it? Ready to nix your biggest assets? ;)