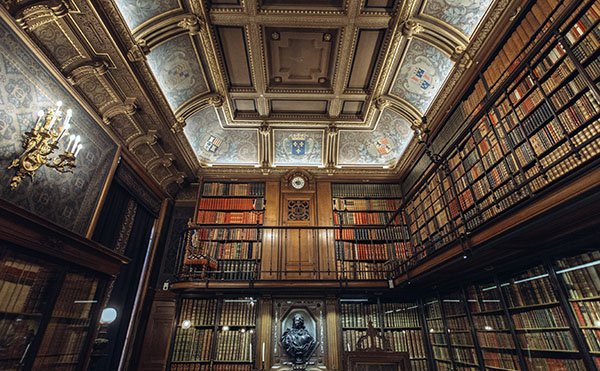 Truth nuggets dropping today, boy!
That library is a frugal man and woman's best friend!
And that passage comes from a thoroughly fantastic article in itself linked below, as well as a handful of other great reads I've enjoyed over the months…
Lots of great writers and ideas out there, and hopefully these just add to the beauty of the weekend coming up :) Let me know if any of them shake you!
*********
by Frank Chimero — "I once heard that a library is one of the few remaining places that cares more about you than your wallet. It means that a person can be a person there: not a customer, not a user, not an economic agent, not a pair of eyes to monetize, but a citizen and community-member, a reader and a thinker, a mind and—God, I am going to say it—a soul."
by Task and Purpose — "For the last two and a half years, Andrew Lumish has spent every Sunday cleaning the gravestones of veterans in three different cemeteries in Tampa, Florida where he lives. The owner of a cleaning franchise, Lumish goes by the handle The Good Cemeterian on social media, where he posts photos of the more than 300 headstones he's cleaned, along with details of the veterans buried there…" (Further reading: // )
by Business Insider – "The Light Phone 2 is a gorgeous, minimalist "dumb phone" that can do only a handful of things. The phone doesn't have any apps. Instead, it can make calls, send texts, handle simple directions, and set alarms. Light, the company behind the phone, wants to make a device that is used as little as possible to get people off their smartphones."
by Defined Sight — "Money doesn't care who makes it. You can be Jeff Bezos or Joe Schmoe, there is plenty of opportunity for all of us to make it out there. How bad do you want it?"
by Charles Ngo — "I read an interesting experiment in a book. 1) Take a photo of yourself 2)  using an app. It's hard for people to see the future. But when they saw what they look like in the future, it makes them aware that this is a "real person." And those people start making decisions better for the long term."
by Tiller HQ — "People who use spreadsheets to manage their personal budgets report the greatest satisfaction in their romantic relationships compared to people who use other tools or don't keep a budget at all."
via Kiné Corder — "Want to know the 5 Cs of a successful marriage? Wondering how you and your partner can get on the same team financially to win the money game? Listen and get tips to lead you to your Marriage Money Mission." (Not an article, but a podcast I recently did… in case you miss my voice ;))
by The Wall Street Journal — "It's great for tipping, getting attention from valet parking attendants and what one adherent calls 'clean living.'"
by Get Rich Quick'ish — "When it comes to saving for retirement, there are two levers that you can pull: 1. Earn more money 2. Cut expenses. The less you need to get by, the less you need to save up to retire."
Read anything good yourself lately?
Drop the links in the comments below so we can find more! Especially if they have to do with cemeteries or soul searching – two of my current obsessions :)
Big thanks to , , and for recommending some of these articles above… y'all know me well!